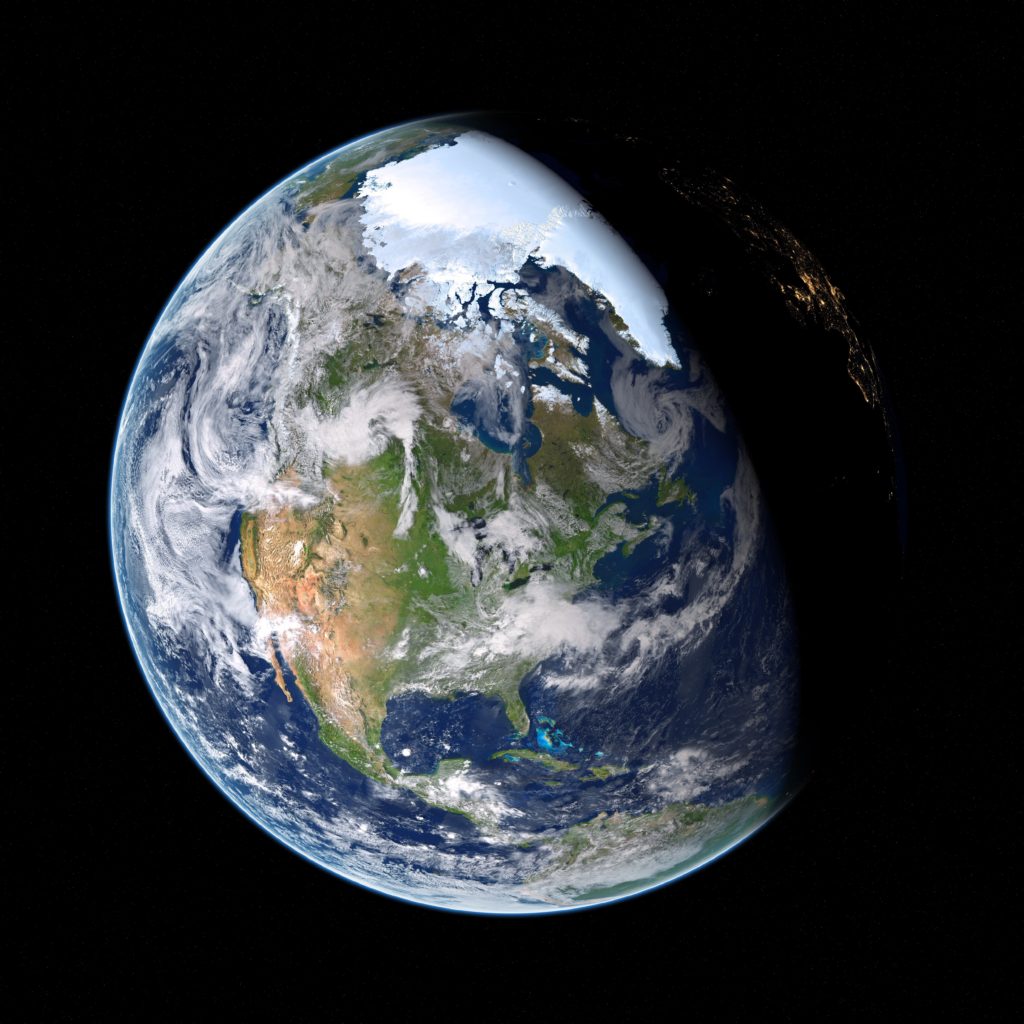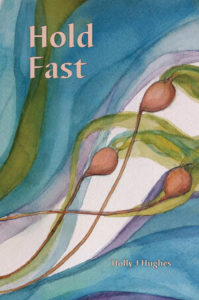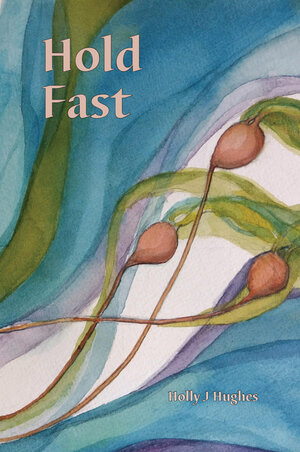 HOLD FAST, Holly J. Hughes. Empty Bowl, 14172 Madrona Drive, Anacortes, Washington 98221, 2020, 115 pages, $16 paper, www.emptybowl.org.
Rereading Hold Fast made my day. Among other superlatives I can offer about this collection, it's a perfect book to hole up with during a pandemic. I knew this before Claudia Castro Luna, writing for The Seattle Times, closed her editorial ("Sheltering in Place, Our Inner Poet Soars") with Hughes's poem, "Holdfast." (Click on the link to read Castro Luna's wise words.)
One paradox of these poems is the way Hughes manages a deft and powerful critique of the world, while celebrating it: "all that can't be said…./ the bodies, the dreams, the shattered stars flowing down / to where the river weaves the mustn't tell with the imagined, / the unseen, the unheard, the fragile…." ("If the River").
And the epigraphs! This one, amid others:
If there is a world, let me be in it.
Let fires arise and pass…
Let the old hopes be made new.
Let stacks of clouds blacken if they have to
but never let the people in this town go hungry….
If there is a world where we feel very little,
let it not be our world.

–Joanna Klink, Excerpts from a Secret Prophecy
It was difficult to choose just one poem to share. But I think this one:
Against Apocalypse

No more crying over spilt milk, turned wine, over rain
that won't fall, over calendar pages leafing in the wind

as decades blow past, wind that once lifted tenderly
each blade of grass now taking down towns.

Meanwhile, the earth spins on her axis, day and night arrive
on schedule, but seasons on strike, certainties flown

with the birds, ocean lapping, hungry at the shore.
Why do so few say it: the end of the world at hand. 

Still we post photos of risotto, take selfies
at the beach of our bodies buried in the sand.

We hunker down with YouTube, binge
on Netflix, take up Zumba. Meanwhile

politicians lead us like lemmings for the cliffs,
while the rest freeze in future's brights.

Meanwhile, the earth keeps spinning. Sun rises & sets.
Civilizations come & go. We won't be the first,

though we may be the last. But remember your neighbor,
who showed up with a pot of chicken soup, still steaming,

the day you lost power. Another who shoveled you out,
drove you to the ferry in his battered four-wheel drive.

Who knows what's ahead: fast burn or slow freeze,
asteroids, black holes, exploding galaxies?

If someday none of us can see the sun,
remember this: the world you want to inhabit.
I'm so glad to be in the world amid these poets and these books. Thank you for reading along with me.
https://www.bethanyareid.com/wp-content/uploads/2020/04/astronomy-cosmic-cosmos-dark-355935.jpg
1024
1024
Bethany
https://www2.bethanyareid.com/wp-content/uploads/2021/02/reid-logo-161-300x125.gif
Bethany
2020-04-30 20:58:59
2021-04-07 14:30:36
Holly J. Hughes